Download the African Awards app today
---
Parking: Free Complimentary Valet Parking Courtesy of Books for Africa (On the 10th Street side of building).
Awards Gala 2019 Keynote Speaker
Hamse Warfa
Deputy Commissioner for Workforce Development, Minnesota Department of Employment and Economic Development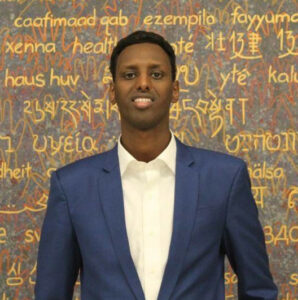 Appointed in April 2019, Deputy Commissioner Warfa is the highest ranking African immigrant in Minnesota government. In his role at DEED, Deputy Commissioner Warfa oversees Minnesota State's Employment and Training programs, the Office of Economic Opportunity, Minnesota's CareerForce resources and the Governor's Workforce Development Board. Deputy Commissioner Warfa is Minnesota's Authorized Representative with the U.S. Department of Labor for all Employment and Training Programs.
Warfa comes to DEED with more than 20 years of experience in economic development, community building, philanthropy, public policy and entrepreneurship. He is the co-founder and the executive vice president at BanQu Inc., an economic identity software company selected for an Innovation Award by the Obama Administration and MIT. Warfa also founded Tayo Consulting Group, which assists philanthropic clients refine their goals and identify program activities to fund. He also was a senior program officer at the Margaret A. Cargill Foundation leading the foundation's domestic and international Childaren & Families grantmaking programs.
Warfa holds a Masters in Organizational Management and Leadership from Springfield College in Massachusetts, as well as a Bachelor of Arts in Political Science from San Diego University. Hamse is a 2016 Bush Foundation Fellow, recipient of 2017 Minnesota Statewide Facing Race Award winner and Ashoka Global Fellow for social entrepreneur work. Hamse is the author "America Here I Come: A Somali Refugee's Quest for Hope."
Twin Cities African Artists All Stars Performance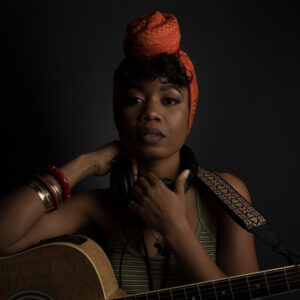 In 2018 with her first single, Love & Light, her second single No Be Me and a string of sold out opening performances for Afro-pop artists Wizkid, Olamide, Yemi Alade, Burna Boy and Diamond Platnumz, Carolyne Naomi continues to stake a claim to the title: Twin Cities First Lady of Afro-pop.
Las Las is Carolyne Naomi's brand new single. Her release party at Pimento on Saturday, March 16 was standing room only!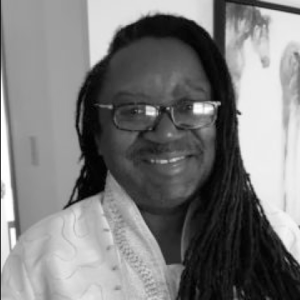 Papa Shalita has been a mainstay in the music business in the Midwest and especially Minnesota. Through it all, he has stayed through to the art of music whether it is through original music or covers.
He has seen the difficulties of the industry but has never wavered. He has entertained Minnesotans since the 1990s, when cars will head to Stillwater on a Sunday to hear his band play at a place so far removed from the cities. In those days, it was an adventure in itself to drive out there, and for the bar that was hosting them to have taken a chance on them as Shalita and the bar helped in the social interaction of the races.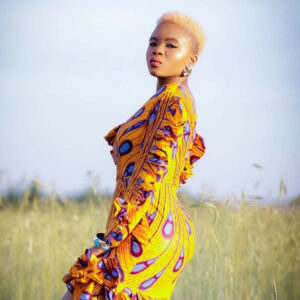 Snoti is a Liberian born singer-songwriter whose musical style combines the soulfulness of R&B, the fluidity of Pop and the authentic rhythms of Afro-pop music. Her first single titled, "Cause I said so", is a song that tells a story about falling out of love and finding oneself.
In 2014 Snoti won the award for "Female artist of the Year" at the 2nd annual Liberian Music Awards and in 2018 won the Star Power of the Year award at 3rd annual African Girls Rock.
In January of 2017, Snoti released her first EP titled "A Jappah Legacy." The project consisted of 7 songs including the hit singles, L.O.V.E, Do You, and Toast to Life. Snoti continues to grow as an artist, solidifying her unique sound and preparing for the release of her next project.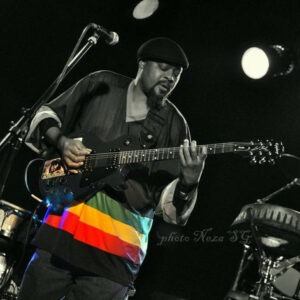 From an early age, Innocent began his musical career in Dar Es Salaam, Tanzania. With five recordings under his belt, his songwriting is notable and his delivery memorable. In the truest form of roots, rock reggae, his songs are packed with authenticity and thought‐provoking lyrics. His landmark song "Kilamanjaro" reflects on the beauty of his homeland and the desperation created by corruption despite the rich resources at hand. The "United States of Africa" projects a unity to harness the vast natural resources found in the continent.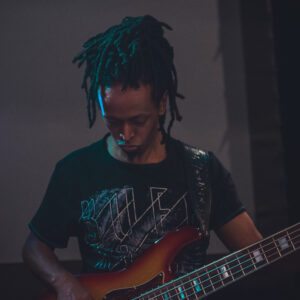 Yohannes was born in Southern Ethiopia to a musical duo of singer Aster and musician Tona and had little chance escaping the musical influence around his home where there was a regular choir rehearsal or a blaring sound of electric guitar coming from across the neighboring church. Yohannes relocated to the US in 2000 after receiving a scholarship to study at Berklee College in Boston. Two years later he was invited to become a music director at Ethiopian church in St.Paul, Minnesota. Alongside his church commitment Yohannes started to network with the local musicians and groups as well as the Ethiopian diaspora community.
In 2014 He received the Minnesota Emerging Composer Award (MECA). The following year he was a recipient of another award from the Ethiopian Literary Group also known as Rhythmic Pen alongside the great Ethiopian poet Bewketu Seyoum.
Saturday, October 12, 2019
5:00PM-7:00PM: Red Carpet Arrival & Pictures, 7:00PM-11:59PM: Awards Dinner & Entertainment
Highlights from the 2018 African Awards Gala